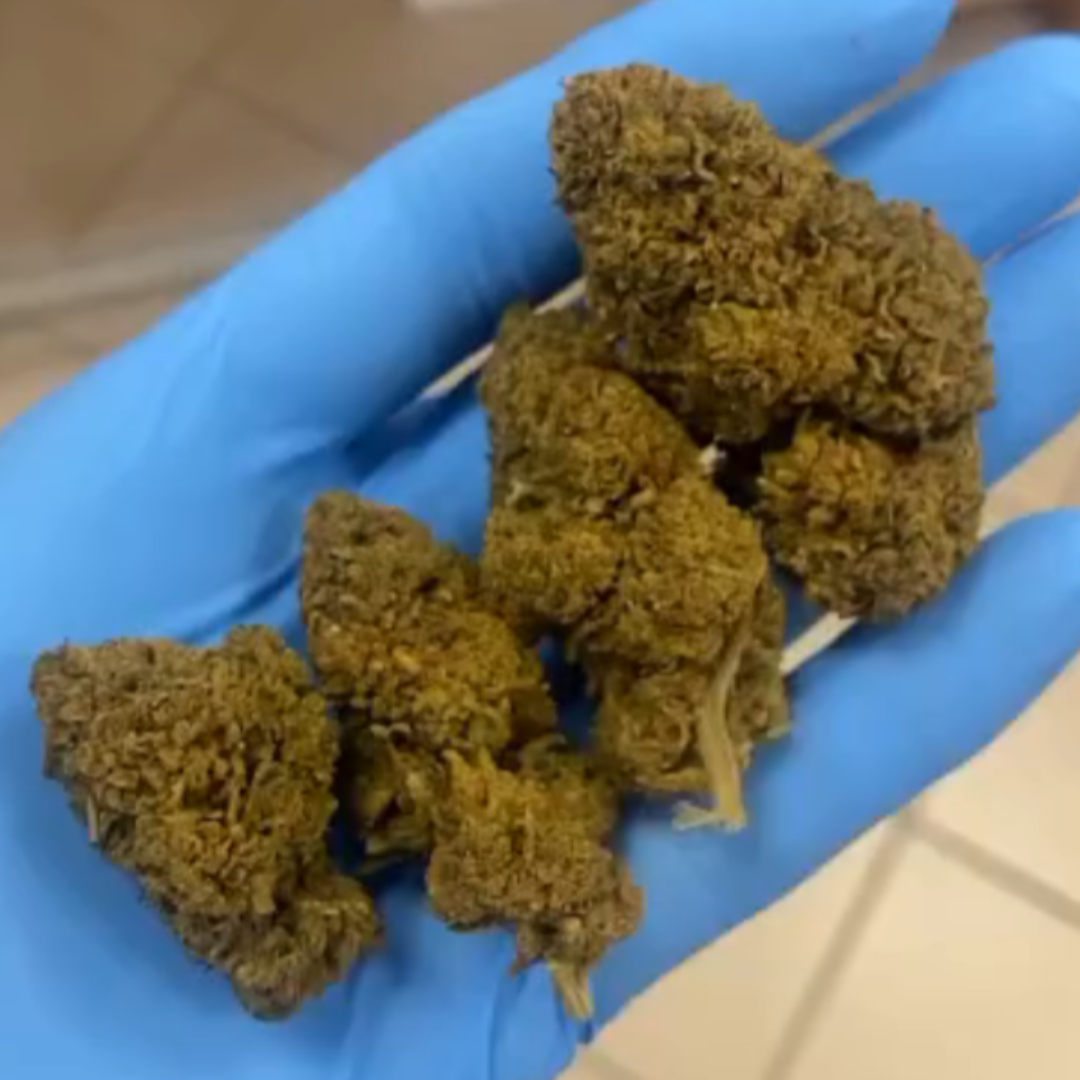 White Widow CBD Grewnhouse Flower
---
Experience the iconic White Widow strain infused with the therapeutic benefits of CBD in our White Widow CBD Greenhouse Flower. Grown with care in our premium greenhouse facility, this CBD-rich hemp flower offers a unique and satisfying experience for cannabis enthusiasts seeking balance and relaxation.

At our online store, we prioritize quality and purity. Our White Widow CBD Greenhouse Flower is cultivated using organic practices, ensuring a product free from pesticides, herbicides, and other harmful chemicals. Each bud is hand-selected and carefully nurtured to ensure the highest standards of excellence.

Immerse yourself in the enchanting aroma of White Widow CBD Greenhouse Flower. With its captivating blend of earthy and floral notes, this strain offers an inviting sensory experience that uplifts your mood and promotes a sense of calm. Let the fragrance transport you to a state of tranquility and serenity.

White Widow CBD Greenhouse Flower features a well-balanced cannabinoid profile, with elevated CBD content and minimal THC levels. This allows you to enjoy the potential therapeutic benefits of CBD without the psychoactive effects, providing relaxation and relief without compromising your clarity.

Whether you prefer to smoke, vaporize, or infuse White Widow CBD Greenhouse Flower, its versatility caters to your personal preferences and desired experience. Take a moment to unwind and savor the classic flavors, or incorporate it into your wellness routine for a renewed sense of calm and focus.

We prioritize transparency and safety. Each batch of White Widow CBD Greenhouse Flower undergoes rigorous third-party lab testing, ensuring a product that is pure, potent, and consistent. We believe in providing you with CBD flower that you can trust and enjoy with confidence.

Choose sustainability with White Widow CBD Greenhouse Flower. Our packaging is thoughtfully designed using eco-friendly materials, aligning with our commitment to environmental responsibility and reducing waste.

Elevate your CBD experience with White Widow CBD Greenhouse Flower. Visit our online store today and embrace the harmonious blend of this classic strain with the therapeutic properties of CBD. Discover the balance and tranquility that await you, available exclusively at our store.