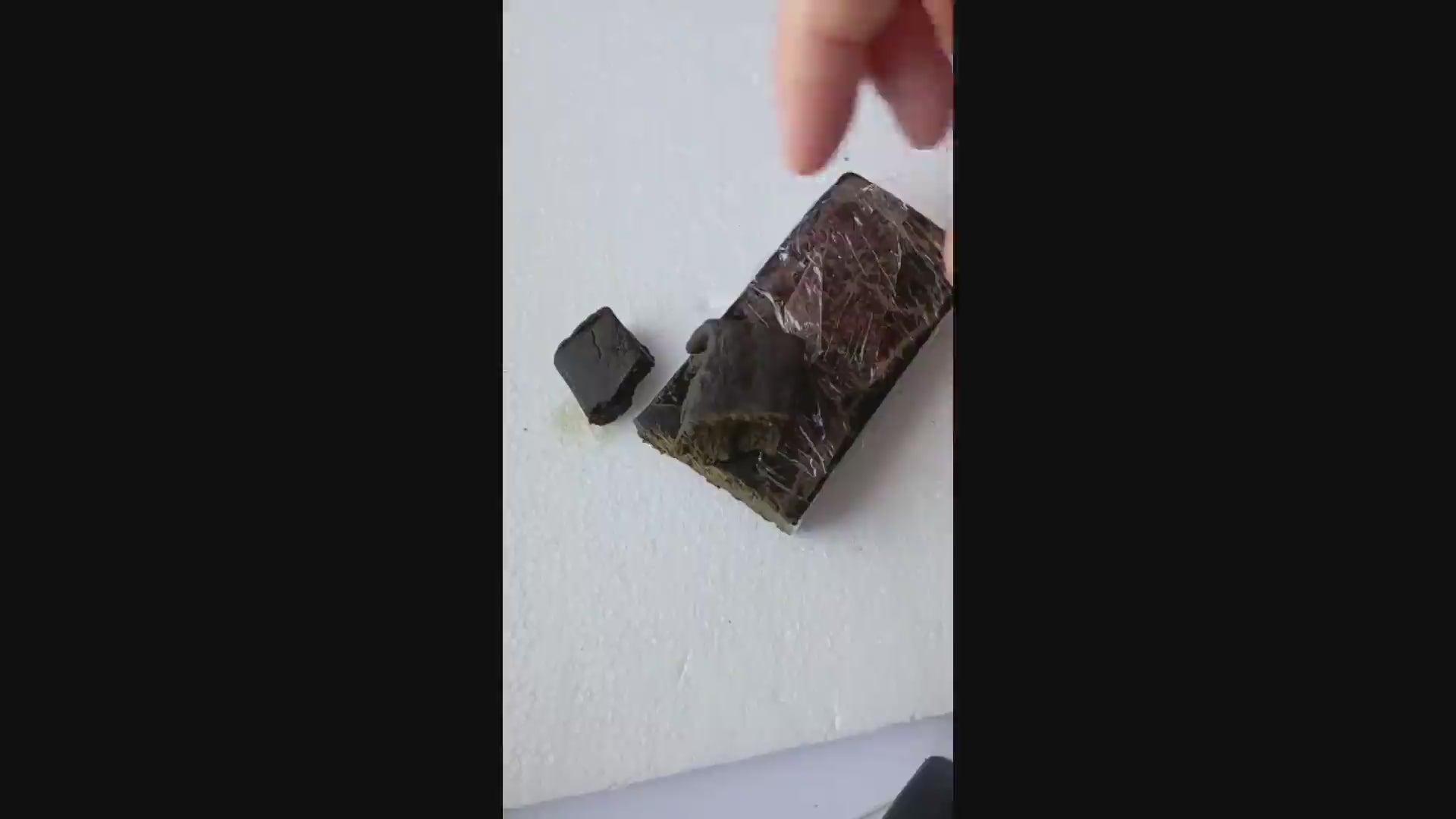 Charas Afghan CBD Hash
---
Discover the remarkable world of Charas Afghan CBD Hash, a premium CBD product that combines the essence of traditional Afghan hashish with the therapeutic benefits of CBD. Crafted with utmost care and expertise, this exceptional hash delivers an unforgettable experience for CBD enthusiasts.
At our online store, we take pride in sourcing the finest organic hemp plants cultivated in the renowned Afghan region. Our Charas Afghan CBD Hash undergoes a meticulous extraction process, ensuring the retention of the plant's natural compounds while minimizing THC content to legal levels.
What sets our Charas Afghan CBD Hash apart is its rich heritage and unmistakable aroma. Crafted following centuries-old techniques, this CBD hash bears the authentic characteristics of Afghan hashish, with a distinct earthy fragrance that evokes a sense of nostalgia and cultural appreciation.
Immerse yourself in a world of relaxation and well-being as you savor the smooth and velvety texture of Charas Afghan CBD Hash. Its potency and purity guarantee a fulfilling experience, where each puff delivers a cascade of calming effects that gently wash over your senses.
Designed for versatility, Charas Afghan CBD Hash can be enjoyed in various ways. Whether you prefer to crumble it into a joint, vaporize it, or use it as a base for infusions, its adaptability allows you to tailor your CBD experience to suit your preferences and needs.
We prioritize the quality and safety of our products, and Charas Afghan CBD Hash is no exception. Each batch undergoes rigorous testing by third-party laboratories to ensure potency, purity, and compliance with the highest industry standards. Rest assured, our product is free from harmful contaminants, allowing you to indulge with confidence.
We are committed to sustainability and eco-conscious practices. Our Charas Afghan CBD Hash is thoughtfully packaged in eco-friendly materials, ensuring that your enjoyment of this exceptional CBD product aligns with our shared responsibility to protect the environment.
Unlock a world of CBD indulgence with Charas Afghan CBD Hash. Visit our online store today and embark on a journey that intertwines tradition, authenticity, and the therapeutic power of CBD. Elevate your CBD experience with the finest Charas Afghan CBD Hash available exclusively at our store.