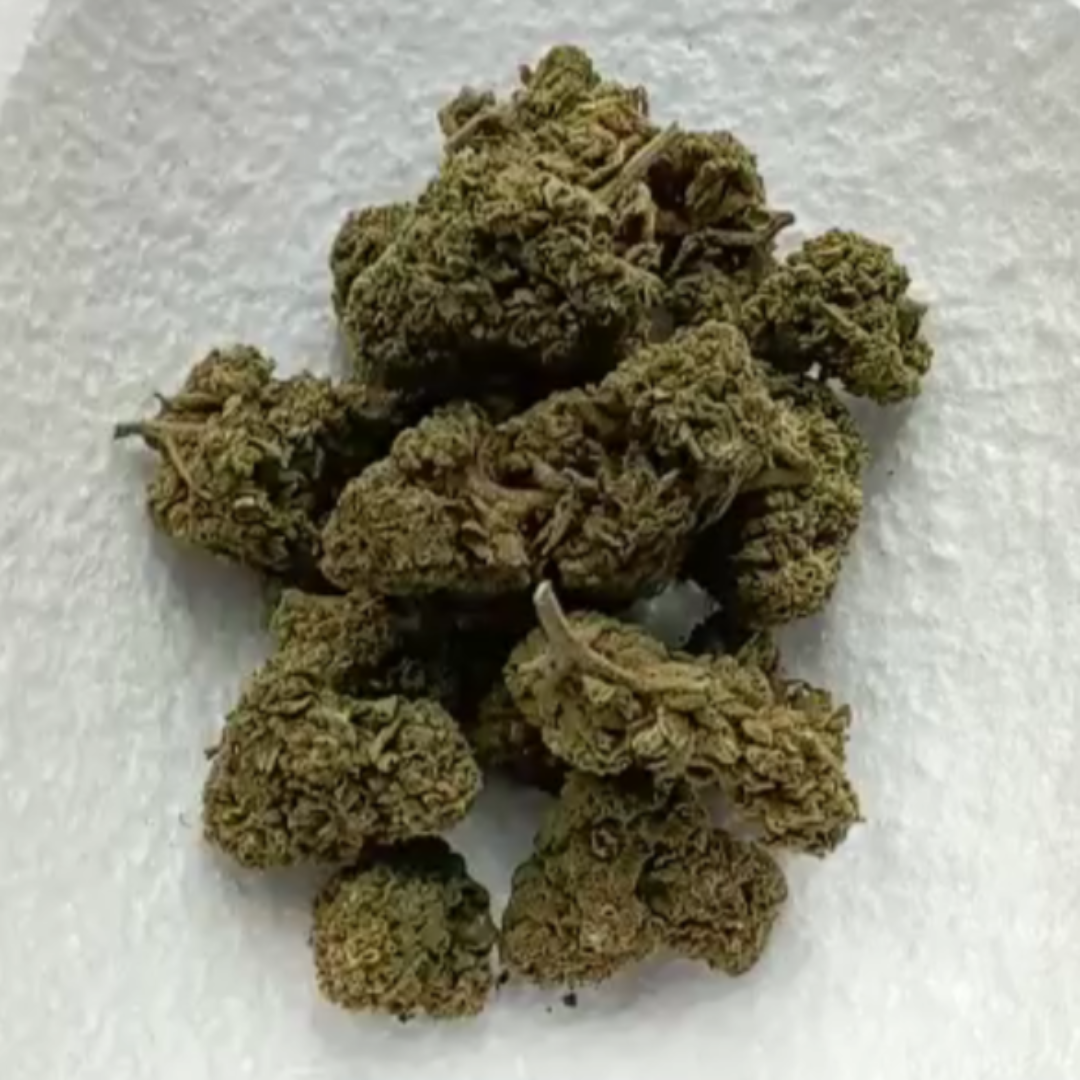 Watermelon CBD Greenhouse Flower
---
Indulge in the perfect blend of nature's goodness and refreshing flavor with our Flower CBD WATERMELON Greenhouse. Sourced from our meticulously cultivated hemp plants, this premium flower offers a delightful sensory experience that combines the therapeutic properties of CBD with the mouthwatering taste of juicy watermelon.

Our Flower CBD WATERMELON Greenhouse is meticulously grown in controlled greenhouse environments, ensuring optimal conditions for the plants to flourish. Each flower is carefully handpicked at the peak of its potency, guaranteeing the highest quality and purity for our valued customers.
With CBD content meticulously tested and verified by third-party laboratories, you can trust that our Flower CBD WATERMELON Greenhouse provides the full benefits of cannabidiol while containing less than 0.3% THC, complying with legal requirements and delivering a non-psychoactive experience.
At Color Hemp, we prioritize transparency and customer satisfaction. We offer our Flower CBD WATERMELON Greenhouse at an affordable 2 Euro per gram, with a minimum order quantity of 50 grams. If you're interested in larger orders exceeding one kilogram, please get in touch with us for a special price tailored to your needs.
Whether you're seeking relaxation, stress relief, or a soothing way to unwind, our Flower CBD WATERMELON Greenhouse is the perfect companion. Immerse yourself in the gentle aroma, indulge in the sweet watermelon flavor, and experience the tranquility only premium CBD flowers can provide.
Add a touch of nature's therapeutic goodness to your life with the Flower CBD WATERMELON Greenhouse from Color Hemp. Place your order today and embark on a blissful journey of well-being. 
Note:

2 Euro per Gram and the Minimum order is 50 Grams.
For more than one kilo flower order contact us for a special price